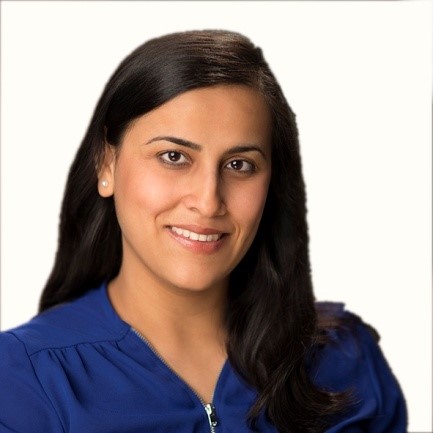 Dr Shweta Kaushik
Dr. Kaushik is a Specialist in Glaucoma, Cataract Surgery and General Ophthalmology and a Fellow of the Royal Australian and New Zealand College of Ophthalmologists. She completed her medical training at the University of Newcastle, Australia, where she graduated with Honours. Dr. Kaushik completed her ophthalmology specialist training at Sydney Eye Hospital and her Glaucoma subspecialty training at Manchester Royal Infirmary in the United Kingdom.
Dr. Kaushik is a specialist in all types of glaucoma surgery including minimally invasive glaucoma implants and laser treatment of glaucoma. She is a specialist in cataract surgery, especially in cataract surgery in those with glaucoma conditions, and offers consultation for a comprehensive range of ophthalmic conditions.
Dr. Kaushik has a strong research background with a PhD and many international publications in peer reviewed journals. Her research interests include glaucoma, macular degeneration, ocular ageing and nutritional aspects of ocular disease. Dr. Kaushik has been supported by NHMRC scholarships whilst undertaking her PhD and received research awards from the Royal Australian and New Zealand College of Ophthalmologists and the Association for Research in Vision and Ophthalmology. She has collaborated with international researchers and is a regular reviewer for high impact ophthalmology journals. Whilst in Manchester, she was a co-investigator for Minimally Invasive Glaucoma Surgery clinical trials.
Dr. Kaushik is also a Clinical Associate Lecturer with the University of Sydney and is involved in teaching and selection of medical students. She has also worked with the Fred Hollows Foundation in the Northern Territory.
Dr Kaushik is fluent in Hindi.