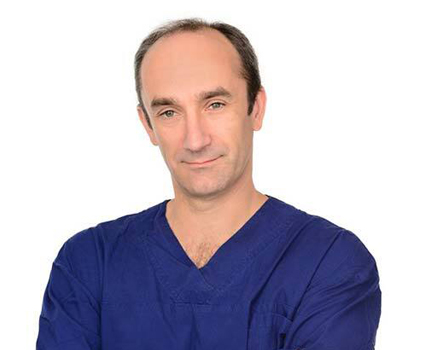 John is the Head of the Department of Ophthalmology at St Vincent's Public and Private Hospitals. He is a Co-ordinator for the Masters of Refractive Surgery at the University Sydney, the first post graduate degree in refractive surgery in the world. John also consults at Sydney Cornea Clinic in Macquarie St Sydney.
Dr Males underwent his medical training at the University of Sydney and his Ophthalmic training in Sydney Eye Hospital, and Bristol Eye Hospital in the United Kingdom.
Dr Males has been at the forefront of ophthalmology and has introduced numerous surgical techniques in Australia. His achievements include:
The first in Australia to perform DSAEK endothelial corneal transplantation;
The first in Australia to perform collagen cross linking (C3R, UVX) for the stabilisation of keratoconus;
The first in Australia to perform custom iris implant surgery with the Human Optics iris prosthesis;
Amongst the first surgeons to perform laser assisted cataract surgery in Australia; and
Amongst the leading group of surgeons performing SMILE laser vision correction in Australia.
John performs micro-incision laser assisted cataract surgery, with a broad range of options tailored to the needs of the individual.
John has 10 years experience in laser vision correction, performing LASIK and laser surface ablation. John is now performing the latest form of laser vision correction, known as "SMILE" laser vision correction. This form of laser vision correction is effectively "keyhole LASIK" with only a 2 mm incision instead of a larger flap.