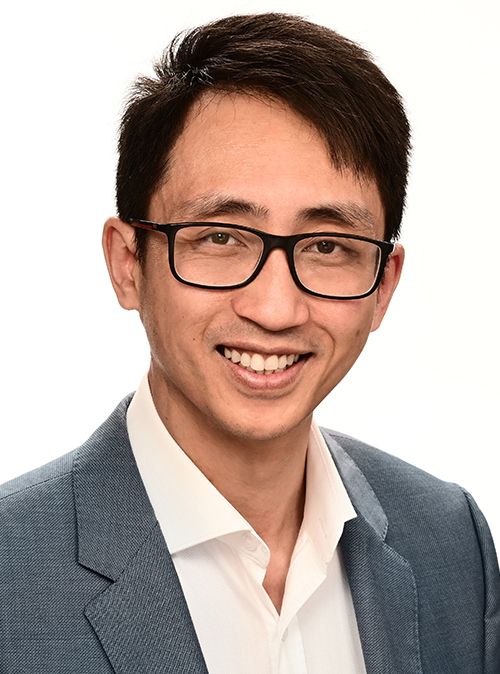 Dr Ethan Nguyen
Sydney-based ophthalmologist with expertise in glaucoma and medical retina along with comprehensive skills in cataract surgery and general ophthalmology care.
Dr Nguyen undertook undergraduate medical training at Monash University in Melbourne and returned to Sydney for his residency in Liverpool Hospital before undertaking 2 intense years of basic physician training at Concord Hospital.
During this time he completed a Masters of Medicine (Ophthalmic Sciences) and participated as a tutor for the course. He went on to pursue ophthalmology training through the prestigious Sydney Eye Hospital training network which encompasses a wide selection of metropolitan and rural placements across Sydney and greater New South Wales in addition to secondments to Tasmania and the Northern Territory.
After completing his general ophthalmology training Dr Nguyen went on to subspecialise in medical retina under the guidance of Professor Paul Mitchell at Westmead Hospital where he became proficient at managing complex macular and retinal disorders with a focus on age-related macular degeneration, diabetic retinopathy and retinal vascular occlusion. He is also adept at performing various types of retinal laser therapy. During his time at Westmead Hospital he was a sub-investigator for several international clinical trials contributing to new therapies in wet macular degeneration, vein occlusion, and diabetic macular oedema.
Following on from this, Dr Nguyen sought further subspecialty training in the field of glaucoma. Initially this took place at Royal Perth Hospital under the supervision of Professor Bill Morgan. He then went abroad to train at Kings College Hospital in London for a further 18 months where he acquired skills in managing a wide spectrum of complex medical and surgical glaucoma cases. It was during this time that he received the Medical and Dental Leadership Award for his support and contribution towards training and supervising junior doctors. He briefly stayed on at Kings College Hospital to practice as a consultant for the department and helped lead the recovery response during the second wave of the pandemic.
Furthermore, he participated as a sub-investigator for several cross-institutional studies based at Guys and St Thomas' Hospital and continues to collaborate with researchers in the United Kingdom to generate leading discoveries in the field of glaucoma.
He is capable of performing traditional incisional surgery for cases of advanced glaucoma and also offers minimally invasive glaucoma surgery using modern and novel implants for appropriate patients. Dr Nguyen also performs conventional laser treatment for several types of glaucoma and undertakes complex cataract surgery where this has occurred secondary to glaucomatous disease.
Most importantly, Dr Nguyen understands that many retinal and glaucoma diseases confer a life-long diagnosis and commitment to therapy. Thus, he places emphasis on a patient-centred approach that seeks to inform the patient about their condition and provide them with ownership of their healthcare to facilitate the best treatment outcomes.